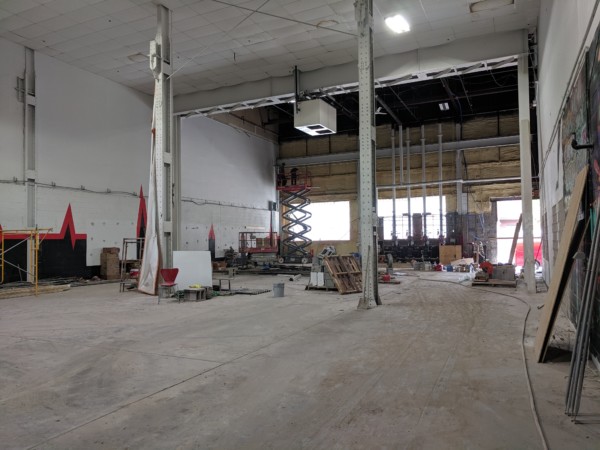 The Rochester Parkour Gym is about to get a HUGE make-over! This means more space, more equipment, and more activities!
Unfortunately, it also means more expense…
When we introduced RocPK 2.0 back in the Spring of 2014, we started an Indiegogo fundraiser to offer the ability for our amazing community members to help off set the unexpected costs that were going to take place from the move. Now that we're 5 years older, we also think we're 5 years more mature and responsible and have decided that another crowd-funding event isn't necessary for us.
At the same time, many of you have been asking how you can help with the move and what you can do to help. While we still don't know specifics on when exactly we'll be moving or how much we'll need volunteers, we've come up with a fun way for you to help us offset unexpected costs while also getting more awesome swag!
Introducing the Learn Skills, Not Fear T-Shirt!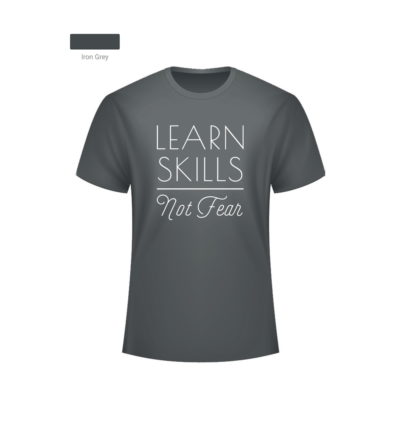 A t-shirt that embodies the spirit of Parkour!
So many people in today's society go through life feeling trapped by their own bodies! This becomes exasperated by a fitness culture that has grown to idolize how someone looks rather than how someone moves. This trapped feeling builds and builds and soon becomes an illness of perpetual self-doubt that comes to life every time a person sees something and instantly says, "I couldn't do that," having never tried.
Parkour is the antidote for this systemic epidemic on today's society. Through training movements, we become more capable, more balanced, more agile, stronger, and more adept. Each individual skill is a thread and the more skills we learn, the more these threads weave themselves together to become the strongest safety net we will ever have. It's a safety net that is always in place, ready to catch you when life throws you a curve ball. It's a safety net that is invisible to everyone but you and it's also a safety net that can never be bought – it must be earned.
You have this safety net. Now tell the world how they can own one, too. Learn skills, not fear.
Specifications:
Athletic Wear Sport-Tek 100% Polyester Tee
Shirt Color: Iron Grey
Adult Sizes: XS, S, M, L, XL, 2XL, 3XL, 4XL
Youth Sizes: XS, S, M, L, XL
Gilded Fundraiser Option
If you're interested in helping us ensure that our move expenses are met and our instructors stay fed, you can pre-order one (or lots!) of these t-shirts. There are two ways to purchase these shirts:
Standard: $20, standard white ink on front and back
Gilded: $45, premium gold ink on front
Choosing to gild your t-shirt not only helps support the gym and our instructors during this time of challenge, it also makes your new t-shirt POP!
Gilded Learn Skills, Not Fear t-shirts will never happen again once pre-orders are done!!!
How to Order
2. Choose the style (gilded or non-gilded) and change the quantity for however many you'd like to pre-order

3. Tell us what size(s) you need in the Notes section at the bottom of the order form before you submit the order!